About Us
Established in 1982, the Law Office of Romney Wright has successfully assisted clients from over 100 countries with various immigration processes. We have represented corporations, organizations, universities, hospitals and individuals nationwide.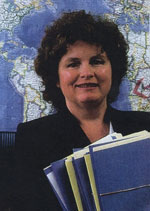 ROMNEY WRIGHT,
Attorney–at–Law
Education
Bachelors Degree in Political Science from University of California Los Angeles, CA
Masters Degree in Public Administration from California State University, San Diego, CA
Juris Doctor from Pepperdine University School of Law, Malibu, CA
Former attorney with the Washington Lawyers Committee for Civil Rights ("Alien Rights Under Law Project")
Member of the District of Columbia Bar
Member American Immigration Lawyers Association (AILA)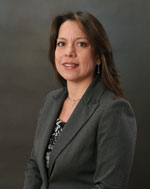 LUCIA GARRETT,
Attorney–at–Law
Education
LL. B., Bachelor in Laws & Political Sciences (LL.B, equivalent to US Juris Doctor) from Universidad de Lima, Lima, Peru
LL. M., Master of Laws in International Legal Studies from American University Washington College of Law, Washington, D.C.
Speaks fluent English and Spanish
Admitted to the Bar Association of Lima, Peru and admitted to practice and licensed in the State of New York, Supreme Court, Appellate Division, Third Judicial Department
Member American Immigration Lawyers Association (AILA)